Battle of Totopotomoy Creek
also known as
Battle of Bethesda Church
Hanover County, Virginia 30. Mai 1864
The Battle of Totopotomoy Creek, also called the Battle of Bethesda Church, Crumps Creek, Shady Grove Road, and Hanovertown, was a battle fought in Hanover County, Virginia in May 28–30, 1864, as part of Union Lt. Gen. Ulysses Grant's Overland Campaign against Confederate Gen. Robert E. Lee's Army of Northern Virginia.
After Grant's army escaped from the trap that Lee had set for it at the Battle of North Anna, it began to move again around the right flank of Lee's army, in a continuation of the maneuvering that had characterized the campaign throughout May 1864. It traveled southeast on the north bank of the Pamunkey River, hoping to find the appropriate place to break through Lee's lines. On May 27, Union cavalry established a bridgehead on the south side of the river, near the Hanovertown Ford. As Grant's infantry crossed, cavalry divisions from both armies fought to a standstill at the Battle of Haw's Shop on May 28th.
Lee's army was in precarious shape as it stood in entrenchments behind Totopotomoy Creek. Although the cavalry action at Haw's Shop had given Lee valuable intelligence that indicated Grant's avenue of approach, the Confederates were short on supplies, due to the Union disruption of the Virginia Central Railroad. They were also short on men.
Maps: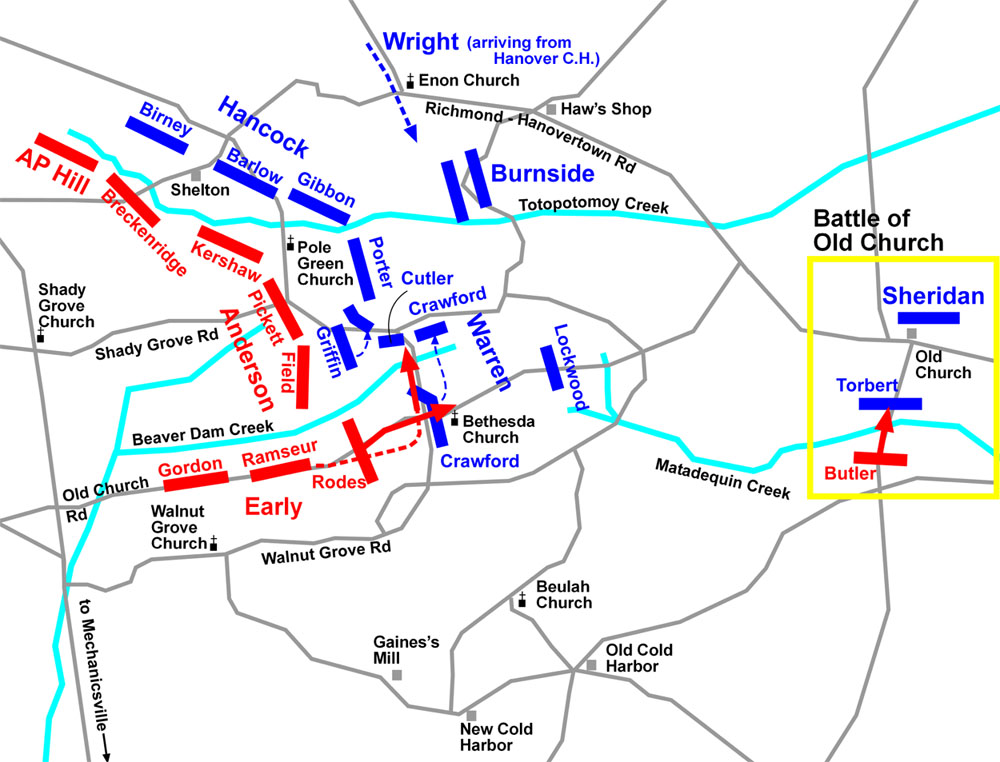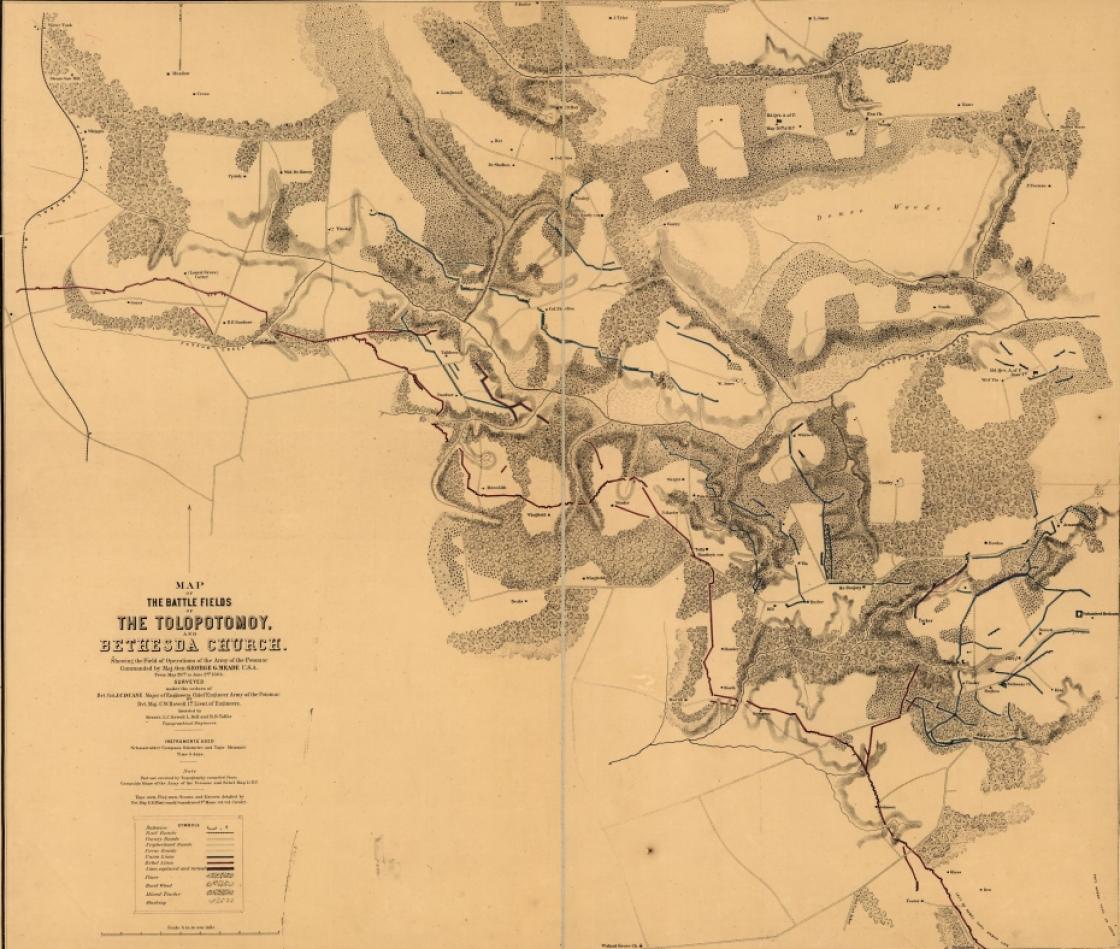 If there are any questions or problems please mail to